Yatai Group which was established in 1993, and went public listing in 1995, is now a mixed ownership and joint-stock company. Industrial businesses have been set up majoring in building materials, pharmaceuticals, financial investment and real estate, as well as engaged in sectors of coal, trade and business, together with the establishment of light assets platforms including sports culture, ecological health preservation, tourism and Internet media for a fast and sustainable development and the formation of the development mechanism of "diversified industrial structure and unified professional management". Furthermore, it has been listed among "China Top 500 Enterprises" for 11 years consecutively.
As the building materials industry is the largest cement production base in northeast China, the Group is the first batch of "national environment-friendly enterprises" and "pilot enterprises of circular economy" in China's cement industry. The building materials industry promoted the establishment of Liaoning Yunding Cement Group and Jilin Cement Group, actively promoted the healthy development of the industry, and increased the intensity of transformation and upgrading. Four industrial parks of building industrial products have been built in three provinces and four cities in northeast China, which belong to the first batch of "national prefabricated building industrial base". Yatai Changchun Building Materials Industrial Park Project has received special financial support from the central government, forming an industrial cluster with advanced technology, complete varieties and core competitiveness.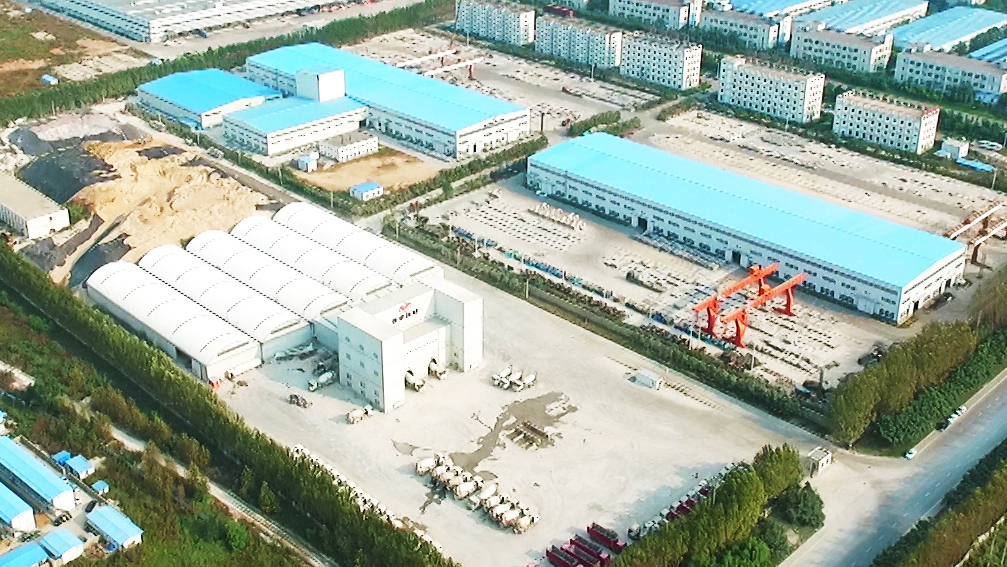 Yatai Group Shenyang Building Industrial Products Industrial Park
The real estate industry has formed the complete industrial chain integrating housing industrialization design, land consolidation, real estate development, construction, decoration engineering, environmental engineering, property services and heat power supply, and the projects have been extended to ten cities and five provinces in China. With the development direction of "comprehensive health, ecological health preservation and multiple types of business", it has actively given full play to the Group's complementary industrial advantages and developed the product system with multiple types of business on the basis of developing high-quality residence for ecological health preservation. The characteristic town project of Yatai Lianhuashan Urban Complex that has been developed will be built into the "leisure and health care base in northeast Asia" to build a well-known brand of ecological health preservation.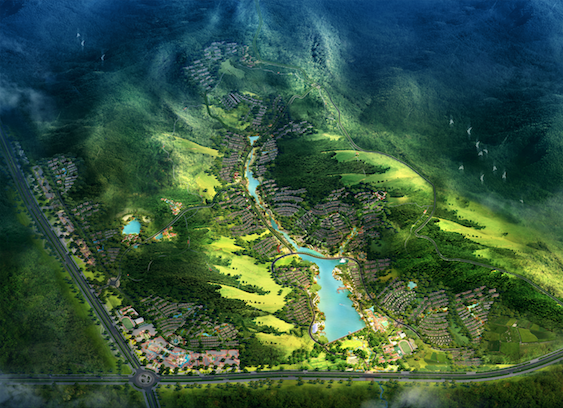 Yatai Characteristic Town of Lianhuashan Urban Complex
The pharmaceutical industry is the emerging pillar industry mainly constructed by Yatai Group. As one of "Top 100 Pharmaceutical Manufacturing Enterprises in China", it has now formed the pattern of the comprehensive health industry regarding "medicine research as the guidance, pharmaceutical enterprises as the main body, drug manufacturers as support and relying on industrial parks" with the approval number of nearly 300 drugs including traditional Chinese medicine, chemical drugs, biological products and health care products.
Yatai Group has continuously strengthened the research and development of innovative drugs, making innovative drugs become one of the key development points of the company's pharmaceutical industry. Currently, Yatai Group owns 5 national first-class new drugs, among which anticancer traditional Chinese medicine - shenyi capsule won the "second prize of national technological invention" and was included in NRDL; the new antiviral drug--forsythia glycoside conducts phase I clinical trial; platelet aggregation inhibitor—Vicagrel has entered phase II clinical trial; H5N1 avian influenza vaccine for human has entered phase II clinical trial; and MDCK seasonal influenza vaccine is being applied for clinical approval. In addition, the FS16 program under research received approval from FDA on the phase II clinical trial of treating cancer-related fatigue. Yatai Group and Suzhou Institute of Biomedical Engineering and Technology, Chinese Academy of Sciences established Yatai-CAS Institute of Medical Device Engineering Technology, an innovation center of advanced medical device manufacturing in Jilin province, whose projects under research include skin CT instrument, liver reserve function analyzer, alzheimer's disease amplification instrument and infrared medical diagnostic equipment.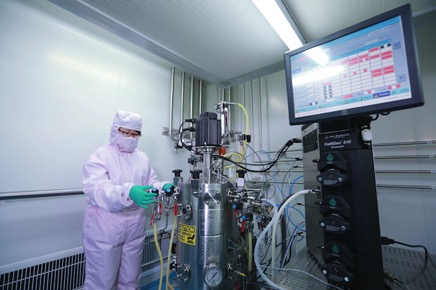 Medicine Research Center of Yatai Group
The pharmaceutical industry has integrated marketing resources comprehensively, formed three marketing networks of clinical academic promotion, large and medium-sized retail chain terminals and primary medical terminals, and orderly promoted the national chain development of the Great Jilin Medicine Store and Beijing Yong'antang, among which the Great Jilin Medicine Store is the largest drug retail chain enterprise in Jilin province and ranks among "China's Top 12 Drug Retail Chain Enterprises". Founded in Yongle period of the Ming dynasty, "Yong'antang", a China time-honored brand with more than 600 years of history is honored as "Yong'antang inside and Tongrentang outside" and well-known at home and abroad. With a perfect marketing team and mature marketing management system, the pharmaceutical industry has become one of the core competitiveness of industrial development.
Covering an area of 680,000 square meters and a building area of 1 million square meters, Yatai International Pharmaceutical and Health Industrial Park is the largest pharmaceutical and health industrial park in northeast China. It is the "five bases" integrating biological pharmacy, characteristic anti-tumor medicine of traditional Chinese medicine, health food production, drug research and development and modern medicine circulation, the five platforms of "integration of wholesale and retail" of medicinal materials, drugs and medical instruments, innovation and entrepreneurship, new drug research and development, new enterprise incubation and big data of medicine and health, forming an "intensive, intelligent and data-oriented international innovation demonstration park" with the core competitiveness of production, education and research.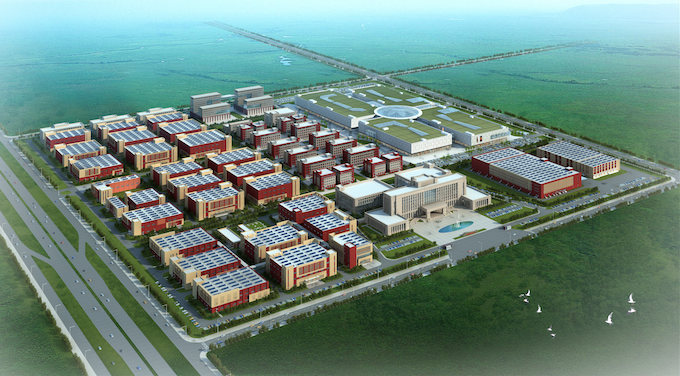 Yatai International Pharmaceutical and Health Industrial Park
Financial investment is a new economic growth point of Yatai Group. The Northeast Securities held by the Group is the largest national comprehensive securities company in northeast China. In addition, the Group held shares in Jilin Bank and is the third largest shareholder of Jilin Bank. Thus the development pattern of the combination of production and finance and two wheel drive was formed.
The coal industry has high-quality mines in Shuangyashan City, Heilongjiang Province, and the Left-Wing Middle Banner of Horqin, Inner Mongolia, with a total coal reserve of 100 million tons and an annual designed coal production capacity of 1.8 million tons, in which trading in coal and steel is conducted actively as well.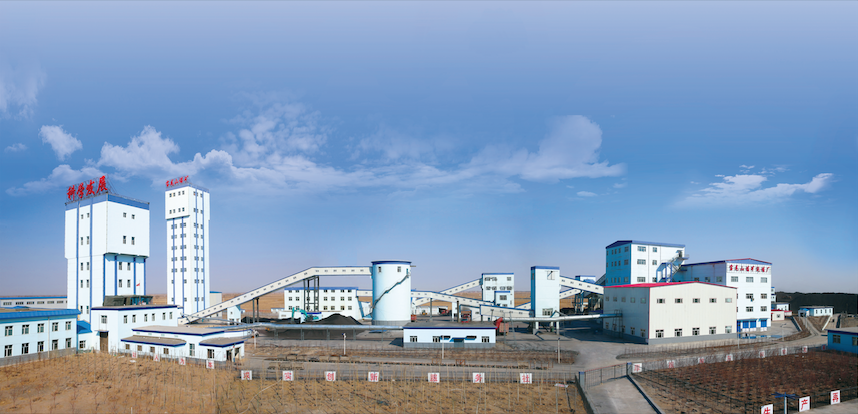 Yatai Coal Baolongshan Company
The business and trade industry focuses on ecological health preservation services, develops towards hotel conglomerating, retail chaining and brand internationalization, actively responds to the construction of Hainan Pilot Free Trade Zone and has built 3 projects for ecological health preservation and tourism in Haikoy, Sanya and Wuzhishan to give full play to the advantages of the north-south layout and build a characteristic service platform of "tourism + resort hotel + ecological health preservation club".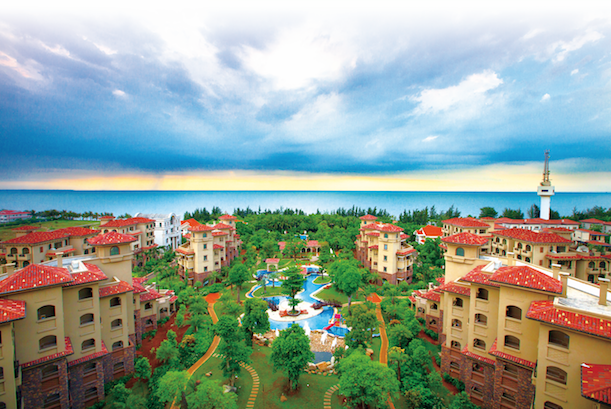 Hainan Yatai Hot-spring Hotel
Over the years, Yatai Group has taken an active part in social welfare undertakings and named Yatai Street, the longest north-south trunk road in Changchun City; named "Yatai School of Business Administration" of Jilin University of Finance and Economics, and donated RMB 64 million for Wenchuan earthquake, flood in Jilin province and vulnerable groups accumulatively. Yatai Group has been taking actively practicing social responsibility as its responsibility. By the end of 2017, Yatai Group has achieved a total social contribution of RMB 45 billion and made great contributions to local social and economic development.
Facing the new era and opening a new journey, all the people of Yatai will be guided by "15-year outline" and "five 5-year planning" and led by scientific and technological innovation, driven by market development to "insist on working hard and constantly strive to create the future", use the dialectical thinking of "addition, subtraction, multiplication, and division", increase the industrial structure adjustment, adhere to the development principles of "regarding building materials, medicine, real estate and financial investment as the main industry and the asset securitization as adjustment". Each industry and enterprises will regard "informatization, intellectualization, digitization" as the standard to promote the transformation and upgrading. Yatai Group will be built into a mixed-ownership joint-stock company with prominent main business, reasonable structure, scientific management and advanced business models, so as to realize high-quality virtuous cycle development and create a better future for Yatai based on long-lasting foundation industry!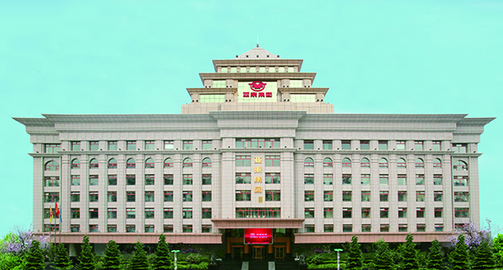 Yatai Building